Announcing Short Run Summer School classes, workshops, and lectures! This year we have 10 classes planned, 4 for free, and 3 for youth & teens. Enrollment is required for all classes, even the free ones, sign up at Eventbrite here. Descriptions follow, but please see the individual events for addresses, maps, and extended descriptions.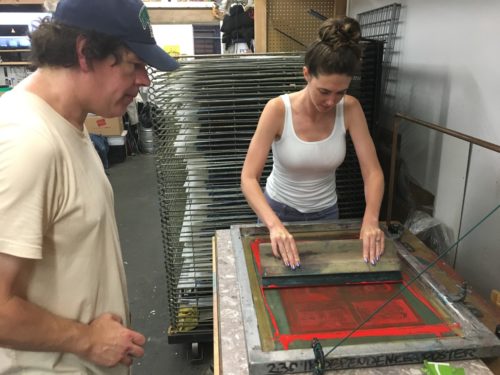 Intro to Merch and Upping Your Table Game
$30
SATURDAY, AUGUST 3rd, 12-3 pm
Hands-on workshop on screen printing items to sell online or at festivals. We'll be printing t-shirts, coozies, and drawing and making buttons with a button maker. Students take one of each home! We'll also discuss screen printing book covers, prints, posters, business cards, tote bags, and other ways you can use this versatile medium in Fogland's newly expanded studio.
Fogland Studios (SoDo)
Tidal Tales – a comics & nature workshop
FREE
SATURDAY, AUGUST 3rd, 12:30-2:30 pm
Local science educator and zine artist Emilie Bess will lead youth, ages 10-18, in an exploration of the plants and animals that can be found at low tide in the Puget Sound. Students will explore the intertidal zone and do some drawing warmups to get the creative currents flowing. Then we'll create mini-comics and zines that feature our observations and questions, and info on animal behavior and life cycles. No drawing experience required. Supplies provided. Enrollment limited to 12 students (all students must register prior to class).
Alki at Charles Richey Sr Viewpoint (West Seattle)
Figure Drawing For All Ages
FREE
SATURDAY, AUGUST 10th, 12-2 pm
Get better at drawing people and other original characters (Robots! Aliens! Humanoids!) in any style by practicing a few fundamental figure drawing strategies. All-ages, clothes-on, no experience necessary, all supplies provided.
Head State Gallery (Hillman City)
Intro to Stop-Motion Animation  
$30
SUNDAY, AUGUST 11th, 12-3 pm
Seattle animator, artist, and musician Clyde Petersen, leads students in making a backdrop and paper puppets, animating a 3-5 second sequence using a DIY filming set-up. All supplies provided.
Woodland Theater (Ballard)  
Comics Xerography
$10
THURSDAY, AUGUST 15th, 7-8:30 pm
Working without a computer or increasingly expensive Adobe products, local comic artist Max Clotfelter will show you how to use a photocopier to prepare your art, adjust levels of contrast, reduce and enlarge; and then you will learn paste-up techniques, pagination, and some cool things you can do to make original textures and patterns to use in your comics. These are important skills every comic artist and zinester should know!
Paper Press Punch (Georgetown)
Inking Comics With Food Coloring
$20
SUNDAY, AUGUST 18th 3-4:30 pm
Internationally renowned comic artist Simon Hanselmann will share his whole process, from idea to script to finished product, as he demonstrates his unique method of coloring his comics.
Gallery 1412 (Central District)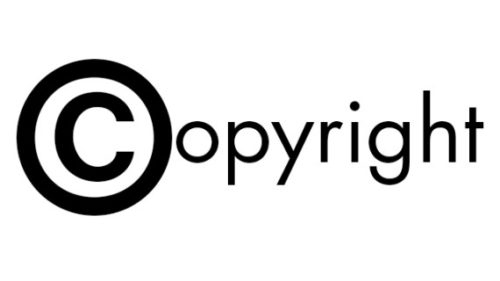 DIY Primer on licensing, fair use, and protecting your artwork    
$10
TUESDAY, AUGUST 20th, 7:30-9:00 pm
Never feel helpless again when your art is used without your permission. Part lecture and part Q&A, Eric Carnell will give you tips and individual advice on how to protect your art and combat theft.
Gallery 1412 (Central District)  
Printing Zines with Risograph
$30
SATURDAY, AUGUST 24th, 12-3 pm
Students will learn the basics of Risograph printing and create their own two-color single-sheet zines. Using a variety of mark-making materials, you will make, print, and fold your zines from start to finish during this workshop. Each student will take home an edition of 25 two-color single-sheet zines of their own design, plus one zine from all of the workshop participants! Enrollment limited to 12 students.
Paper Press Punch (Georgetown)
Making Art In Virtual Reality
FREE
SUNDAY, AUGUST 25th, 2:30-4:30 pm
In this workshop, students ages 13-19 will be able to explore art in Virtual Reality. With the Oculus and Quill, students will be able to explore the potential of animating in VR. With a HTC Vive, students will learn about Tilt Brush. Students will be able to pair and try both headsets and applications learning basic painting functions.
Gallery 1412 (Central District)
Draw Till You Laugh – a comics workshop for all ages
FREE
SATURDAY, AUGUST 31st, 12:00-1:30 pm
Local comic artist Lauren Armstrong will guide students through some unconventional drawing exercises for when you can't think of anything to draw, and creating characters that will help you laugh through the process. No experience necessary, all supplies provided.
Wa Na Wari (Central District)
We have a limited amount of scholarships available for those in financial need, please email us at info@shortrun.org to apply.
These workshops are part of the month-long Short Run Summer School program which features classes for artists (youth & adults) ranging in topics from drawing and writing techniques to professional development. These one-off classes are affordable ways to improve your practice. Summer School occurs every August at locations around Seattle.
Special thanks to The Norcliffe Foundation and Tulalip Tribes for their generous support of this program.