Why Short Run Comix & Arts Festival is coming back
Our festival has been on hiatus through the last two years of the pandemic. Building a community of comix and small press artists and enthusiasts is core to our mission, and it's been tough to do in the remote existence we've been living. The risks of COVID-19 weigh heavily on our minds, as does the isolation of so many in our community and the hardships of the pandemic on artists. We made the decision to hold the festival this fall as the past few years have offered little for artists in the way of book tours and ways to engage with a new audience. As an organization, it has been difficult to sustain the level of volunteer engagement needed without a festival to plan and execute. And finally, the continuation of Short Run (the organization, as a whole) depends on the festival this year, because financially, our infrastructure will not survive another postponement.
If you haven't been to a previous Short Run festival, you should know that we are unlike a mainstream "comic-con" in many ways. We are a free, one day festival that takes place in a large, 12,000 sq. ft. space on the ground floor, with tall front windows and a high ceiling. There are no smaller break-out rooms. There will be a few hands-on activities like zine-making or screen printing, but the main focus will be on the exhibiting artists showcasing their work at tables on the festival floor. Approximately 250 artists will be there, and we expect attendance to be equal to or a bit less than in 2019, which attracted about 4,200 people spread out over 7 hours.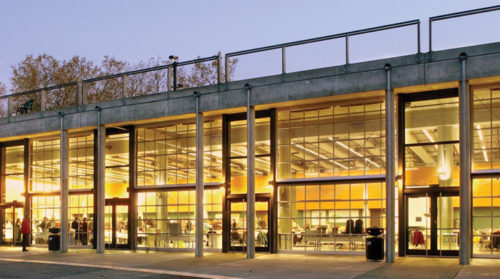 What we're doing to increase safety for attendees
We are moving through the festival planning process in a high state of caution. Seattle and King County, WA is over 85% fully vaccinated*. We have confidence in the fact that our venue has the best air quality and filtration system in the city**, and that we can employ safety measures to make artists and attendees feel safer.
Precautionary measures that will be in place: 
Only vaccinated people will be admitted 

Masking required*** with extra masks available

Incredible HVAC system at Fisher Pavilion

Fresh air flow via open doors at Fisher Pavilion

Some outdoor tents 

Wider aisles between exhibitors (6 ft) and attendees (10 ft)

No animation tent or enclosed spaces 

Hand sanitizer stations ever present

Strongly urging anyone who is not feeling well to stay home

Staff on site dedicated to ensuring safety measures are being followed
What we can't do is remove all risk, especially for those who are immuno-compromised or for unvaccinated children. While we understand that some people will not be able to join us this year due to health risks or not feeling comfortable in large crowds, we want to look forward to welcoming you again, when you are ready or able to attend. 
View our full schedule for satellite programming around the festival, including workshops with special guests, art shows, performances, and live streamed interviews. 
Stay tuned by joining our mailing list, and watching for further announcements on our social media channels. 
Please note that the regulations and recommended protocols continue to evolve, and we reserve the right to revise these measures and requirements as needed, in order to comply with federal and state regulations.
Thanks everybody!
*King County, WA is 85.8% fully vaccinated as of 5/16/22. Public Health – Seattle & King County COVID-19 Vaccine
Dashboard
. 
**HVAC in Fisher Pavilion meets or exceeds current requirements. It is currently set to run at 100% fresh air, which makes for the fastest and cleanest turnover of air in the facility. The system uses MERV 15 filters, which are highly efficient and capture particles that are .30 – 1.0 microns in size. Fisher is also rated to be used as a clean air shelter when there are air quality issues, such as fire and smoke.
***Washington State and Federal law allows organizations and venues to determine their own requirements regarding vaccination and masks at their events.